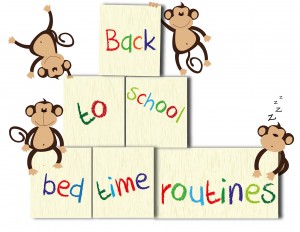 Despite a welcome sigh of relief that the summer break is over and a return to normality (aka 'the predictable school routine') is just around the corner, for most parents this transition time is bitter-sweet. Whilst longing for time for yourself and a break from juggling work and childcare, we now have to relinquish lazy mornings and fun family days out or rainy afternoons snuggled up at home. Of course life seems more chaotic without the school routine and the pressure to constantly devise suitable entertainment for our children can be exhausting, but our homes are going to feel awfully quiet once the new term starts. One moment the summer is stretching out invitingly before us and then in the blink of an eye our little ones are back in uniforms and dragging their feet to school.
As a parent, one of my greatest challenges has been successfully negotiating bedtime issues and surviving, for the most part, in a sleep-deprived state!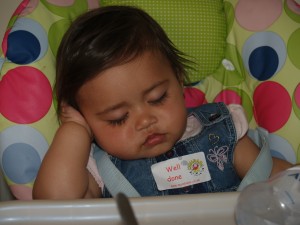 My daughter Rosie has never been a great sleeper; as a baby she would feed every 2 hours and as she grew her sleep pattern became more and more erratic. Being a light sleeper myself, not to mention a total soft touch when it comes to needs of my toddler, I would often find myself squished along the side of her tiny bed in a sleep-defying position in my attempts to maintain the household peace.
I was seriously at the end of my tether when we thankfully stumbled across some of the best and most effective advice on coping with sleep-related challenges. Following a few of these simple and actually quite obvious tips, we successfully tackled the issues that had plagued our bedtimes and for the first time in years started to enjoy blissful sleep once again.
Rosie, now aged 5, still has the occasional night of broken sleep, but with summer holidays coming to an end, the new challenge for us all is to get our back-to-school bedtime routine back in place. With long, light summer evenings and a relaxed attitude over the summer break, bedtime has got later and later, as I'm sure is the case for most families. A happy bedtime means a happy child, ready to take on an action packed day at school and so, with this in mind, here are some top tips from the experts on a calm bedtime routine and how to keep them in their own bed for the whole night!
Go to bed at the same time
Even though little children can't tell the time, their bodies can. Going to bed at the same time every night helps them physically and mentally get  into a sleep routine. Although it can be tempting to change the routine at weekends and during the summer holidays, try to keep bedtime  consistent. Later bedtimes can make it hard for kids to change back to a normal schedule.
Turn off the TV
Don't use TV to help children relax before bed. Programmes that have exciting content – such as violence, suspense, drama or conflict – may be  too stimulating for children at bedtime. Exciting programming can cause stress-like symptoms which can result in problems falling asleep and  staying asleep. Scary programmes can cause nightmares. Studies have found that even TV news can be frightening and make it hard for children  to sleep. Even calm content can interfere with sleep. Also, facing a light source close to bedtime can trick the body into thinking that it's still  daytime.
Get in a routine
Having a bedtime routine with three or four activities helps a child wind down and get ready to sleep. A typical routine might be having a bath,  putting on pyjamas, brushing teeth and reading a book. For teens, you may want to sit and have a chat about the day. Child experts suggest keeping things very basic and simple – and a quiet routine is best.
Make a bedtime chart
For nursery age children, it may be helpful to make a bedtime chart so they can see all the steps they're going to take before going to bed. Draw a picture of a bath, pyjamas and the exact number of books you read each night, for example. That way, if you read two books and your child asks for three, you can reinforce limits by showing him that there are just two books on the chart.
When your child is working through his bedtime routine, make sure that all the activity moves in one direction – toward his bedroom. Don't head upstairs for a bath, then go down to the kitchen for a snack, then go back to his room to get into pyjamas, then move to your room to read a book. It's important that all the action keeps moving toward his room.
Set an early bedtime
Experts say an earlier bedtime results in an easier bedtime. Once children get over-tired they have a harder time settling down and a harder time falling asleep. The NHS suggests deciding what time you want your child to go to sleep and introducing a 20 minute 'winding down' period as part of the bedtime routine.
Create a sleep haven
Make your child's bedroom a comfortable place for sleep. Keep the temperature cool enough in summer and warm enough in winter. Use shades or blinds to control light. A soft night light can be fine if it makes her feel better. A good pillow will help her feel comfortable. Also, make sure her bed isn't stacked with dozens of stuffed animals or toys.
Remove electronics and phones
Child experts say having a computer, TV, phone, or video games in your child's room can make sleeping more difficult because they have a hard time switching off. They want to get to the next level, watch the next programme or answer the next text message. It's highly engaging and addictive. Plus, the up-close bright lights delay the production of melatonin, the body's natural sleep hormone.
Get moving during the day
Make sure your child gets enough activity during the day so that he's not full of energy at night. In addition to making children's bodies and minds healthier, exercise helps kids sleep better. Just make sure they're not active right before bedtime. Try to make sure they're finished cycling, running around and dancing at least a couple of hours before they hit the sack.
Watch the napping
It's normal for toddlers to nap until they're at least three years old. Naps help them get the 12-14 hours of sleep that toddlers need over 24 hours. Toddlers older than 18 months generally nap just once a day for one to three hours. Try avoiding late afternoon naps because it can make it harder for them to fall asleep at night. By the time kids are five years old, they should no longer need naps.
Don't feel guilty
It can be hard for a parent when kids are begging for just one more book or pleading to stay up late. But remember, sleep is what  your child really needs. Experts say that parents often feel guilty about making their child go to bed, but a good night's sleep can  make  a big difference in their outlook, mood and their health. So, if in doubt, console yourself with the fact that you are protecting  your  child's sleep – which is one of the best things you can do.