Jo from Slummy Single Mummy recently tried and tested our new Pro Styler hairbrush! We were delighted to read Jo's review and hear how much she loved the Pro Styler!
Thinking about purchasing a Pro Styler? This will certainly assist in making your decision.
"If you have hair that tangles easily, you NEED this hairbrush. I was really sceptical when Mini-U asked if they could send me one of their brushes, as I've tried loads that claim to be great for tangles and they just don't work. My hair is really fine and gets into knots REALLY quickly. I normally absolutely hate brushing my hair (like a baby) because it's so knotty and hurts so much. This brush really truly works though!! It doesn't hurt at all, and it gets rid of the tangles like magic! I was sent this one to try, but I liked it so much I have actually ordered another one so that Belle and I can have one each. I genuinely can't recommend it enough. (Hair brush gush over.)"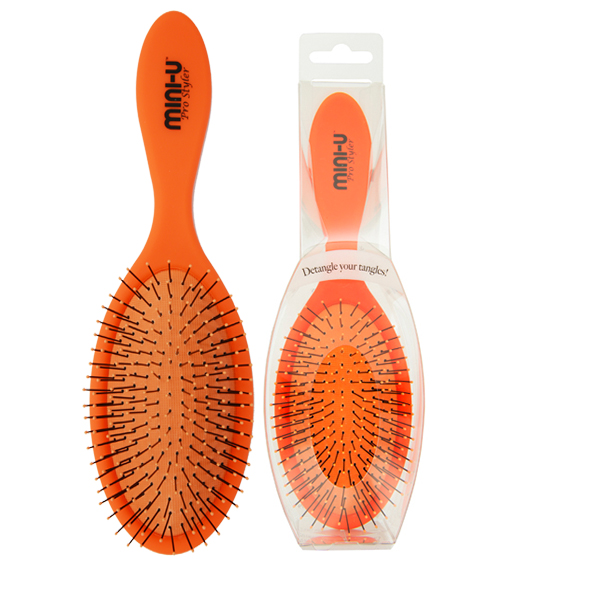 Don't miss a chance to WIN a Mini-U Pro Styler from Friday via the Slummy Single Mummy Facebook page.