For some time now the team at Mini-U has wanted to get involved in a charity that directly benefits children and with so many wonderful and deserving charities out there, it has been difficult decision.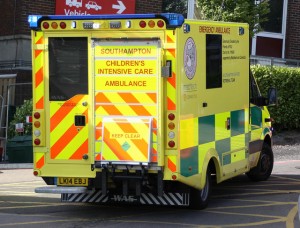 For us, the deciding moment came a few weeks ago, as were were heading home along the M27, relaxed and happy from a wonderful family day out. The wailing sirens of a passing ambulance from the Southampton Children's Intensive Care Unit jolted us from our comfortable reality and we reflected on the fact that someone's child was in that ambulance and our hearts reached out to their famliy, even though we'd probably never know who they were.
To our horror, a few minutes later we saw the ambulance for a second time, and this time it was pulled up on the hard shoulder of the motorway which meant only one thing – the child inside required immediate medical assistance. My blood turned cold and the hairs on my arms stood up; someone's child was in that ambulance with their little life in the balance and here we were just driving by feeling powerless.
Following this incident we knew in our hearts that we'd found the charity that we'd been looking for and we're now committed to doing our very best to raise funds for the Southampton Hospital Children's Ward through charity events and other initiatives in the coming months.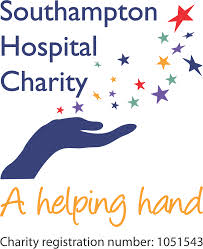 Southampton Hospital Charity aims to enhance the world class facilities provided at Southampton General and the Princess Ann Hospitals by University Hospital Southampton NHS Foundation Trust.
University Hospital Southampton provides services to some 1.3 million people living in Southampton and South Hampshire plus specialist services including neurosciences, cardiac services and children's intensive care to more than 3 million in central southern England and the Channel Islands.
The charity funds projects go towards improving the environment for patients to make there stay in hospital as comfortable as possible, so important to small children
We look forward to keeping you updated with details of fundraising events and hope that you will support us in our efforts.
That's all for now.. Caroline