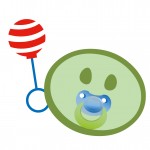 All parents love to talk about their babies and here at the Mini-U hangout, we are no exception. We often find ourselves chatting proudly about any one of our Mini-U family members, sometimes singing the praises of our Curly Locks Activator and Dynamite Detangler for kids whose hair tends to 'walk on the wild side' or maybe just enjoying the massive fun factor of our creative and colourful Dunk & Doodle family.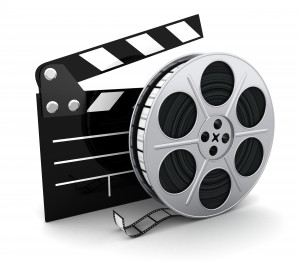 Anyway, we really feel like shouting it from the rooftops, but the downside of that is that most of you won't be able to hear us! So, we have hatched a clever plan to show the wider world just how much fun our Mini-U family can bring into your bathroom. Now you don't have to just take our word for it because you'll be meeting the whole family on the big screen (we're not talking Hollywood here though.. more a small screen debut) in a new full-colour, action-packed mini-movie starring the whole of the Mini-U family. Every product from our bathtime family gets a chance to show off their unique skills and undeniable fun factor, leaving you in no doubt about what they've got to offer you and your kids..sometimes words are just not enough, you need the 'lights, camera, action!' touch to really bring something to life.
Such an exciting video project deserved an exciting location, and you can't get much better than the beautiful Lainston House Hotel for our filming location. We felt this was the perfect venue, with the biggest bathroom and bath tub I have ever seen, making it the ideal back drop for our bathtime divas!

We have teamed the dream location up with the fantastic skills and expertise of our film crew Parkes Productions to produce a short, bright, colourful and engaging film to inform and entertain you, the customer.
With a growing list of retailers supporting the brand in stores across the UK and world, we would now like to offer customers a better understanding of the Mini-U bathtime brand. Mini-U will endeavor to place video screens in all our stores, an ideal solution for sharing our new, fun film.
Of course we don't want anyone to miss out on the fun so we'll be sharing this new fun video across our social media platforms. So keep your eyes peeled, because our adorable Mini-U characters will be coming alive on a screen near you soon!
Bye for now
Caroline