Summer fun for FREE 
The summer holidays are well and truly under way and as a mum myself, I am only too aware of the pressure we parents are under to keep our kids entertained. When it comes to amazing days out, here in the UK, we are spoiled for choice, but unless you have very deep pockets, it's going to be a very expensive summer!
So what if we just go back to basics? Will our kids enjoy their holidays any less?
Here's food for thought with my 2014 favourite TOP TEN family activities that are free (or nearly free)….
Splash Parks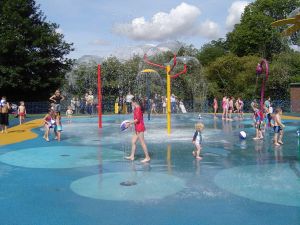 With the best summer I can remember in years we need to make the most of the fab splash parks scattered across the UK! Kids love water, especially when it's shooting up out of the ground or cascading over their heads. Make a picnic with your family's favourite treats, grab a bucket and watering can, slap on the sun cream and make a day of it!
For details on some great splash areas across the UK visit http://www.sunsafe.co.uk/waterplay_portfolio_localauth.htm
Hobby Craft
Did you know that Hobby Craft offer a fantastic FREE summer scheme to help occupy your little angels? From loom bands to puppet making, they run a cool range of activities daily between 11am – 3pm.
Don't worry if your not a craft enthusiast, yourself, they have helpful members of staff on hand to advise on the activity of the day.
Find out more at www.hobbycraft.co.uk
Summer Book Challenge
My daughter and I absolutely love books and our local library is one of our favourite destinations.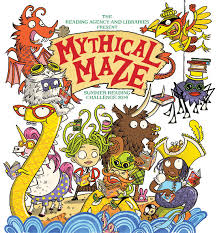 Funnily enough, it was my daughter's idea to first visit the library, curious to know what was hidden behind those doors. Although we had always enjoyed books together, for some strange reason, we hadn't taken advantage of this wonderful service until then. If you haven't checked out your local library then now is the perfect time, while the Summer Book Challenge is running. Kids aged 4 – 11 are set the challenge of reading 6 books during the holidays and are rewarded with themed stickers, a certificate and a medal if they finish! Trust me they love it the library is a buzz of fun activity.
Take time to pick the books, find a quiet corner and read a few while your there, most library's offer some great colouring in too!
Play day in the park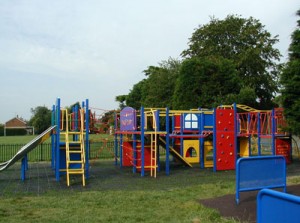 At some point or another we all use the park, but it recently dawned on me that the park doesn't need to be a quick 20 minute visit. Pick one of the larger parks in your local area, pack a tasty picnic (yes! the picnic will be an essential part of most of my Summer Top Ten) grab a ball and a blanket, scooters, bikes and don't forget the dog! Why not text your friends and family and make a day of it? As long as the kids have space to play, something to swing or climb on and plenty of favourite snacks, they'll be happy all day and so will you!
Pets at Home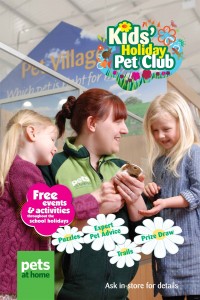 Pets at Home is another nationwide store that offers you FREE family fun, with their Kids Holiday Pet Club. If you have an animal-loving child, why not visit a store near you and meet the guinea pigs, bunnies, fish and more. For more information visit www.petsathome.com

Nature Trail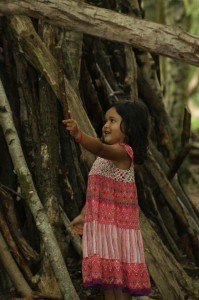 We are privileged to live in a country where we have great access to beautiful National Trusts parks.
Many
locations offer trails to walk and investigate, picnic areas to relax in and unforgettable natural landscapes to enjoy.
Capture your little ones' imaginations, by becoming explorers for the day or by building a den in the woods. Why not search for creepy crawlies or collect different leaves for leaf prints back at home?
For more information visit
http://www.nationaltrust.org.uk/
'PJ Day'
Not every day's an outside day in a typical British summer, so get ready to celebrate the next summer holiday rainy day with my highly recommended essential Family PJ Day!
As a family we love choosing our favourite movies and board games, preparing some popcorn and then snuggling up on the sofa with a blanket for a restful 'PJ Day'. It's such a treat to simply spend time together and I love to make the most of it before my little lady gets all grown up!
Museums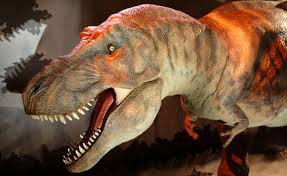 Kids are like little sponges sucking up everything that they see and hear, so why not introduce them to something new this summer and visit one of the many museums the UK has to offer.
Remember, pick a child friendly museum for your family and plan your trip to get the most out of your day. Museums that are suitable for children tend to have interactive sections so make sure you don't miss out!
Follow the link below for some of the best free museums open this summer in the UK:
http://www.moneysavingexpert.com/deals/free-museums-and-art-galleries

Arts and Crafts
Never under estimate the power of a craft table! I learned that the secret to a fun and relaxing craft session is:
Dedicate your time to just this – turn off that mobile phone!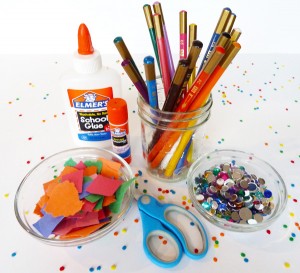 Plan and prepare your activities – kids are impatient
Let them do their own thing – hard to do I know!
Join in the fun – crafting is relaxing!
You can easily pass a morning with arts and crafts and it doesn't need to cost a lot of money. Make the most of Google for free step-by-step craft activities and printable colouring-in sheets.
We also love www.disney.co.uk for a great range of colouring-in sheets that can be printed.
You could also check out http://poundshop.com/ or http://www.tigerstores.co.uk/ where you can pick up a great selection of arts and crafts bits and bobs without breaking the bank. Let your artistic side go potty!
Kids Festivals
OK, I know this one isn't free but this is a really fun family experience! children's festivals are becoming ever more popular and are a fabulous way to spend a day or better still a long weekend together as a family. Pitch your tent and enjoy camping together, dancing together and making the most of the great outdoors.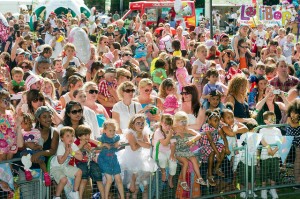 There is still some great festival fun to be had so why not check out http://www.lollibopfestival.co.uk/ or https://www.google.co.uk/#q=jamie+oliver+feastival for further details.